United States of America
Shining World Vegan Journalist Award Recipient: Jane Velez-Mitchell (vegan) – Angel of Love in New Age Media
2021-04-21
A multi-award-winning television and social media journalist as well as a long-time vegan, Ms. Jane Velez-Mitchell has been at the forefront of many headline news stories for decades. She is a successful former anchor at Los Angeles-based KCAL-TV and KCBC-TV, and a renowned host of her own eponymously named show, Issues with Jane Velez-Mitchell, on the Headline News or CNN network. She is also the author of four books, including one New York Times' Best Seller, and a proud winner of the Emmy journalist Award.
"The one thing that would reverse climate change right this second, would be for every human being to simply stop eating animals and their by-products. And we can make that happen. Your cell phone is your most powerful tool to change the world. Why? Because every single cell phone is a network, a network of people that you know. So, go live, post and share."
Ms. Velez-Mitchell campaigns tirelessly on behalf of animals and the benefits of the plant-based lifestyle. Operating beyond the reach of the world's mainstream media, Jane Unchained has become one of the most important news outlets focusing on vegan trends, the animal rights movement, and climate change. Its inspiring and hilarious vegan cooking series, "New Day New Chef," features celebrity co-hosts and a panel of entertaining taste-testers, and is now entering season II for Amazon Prime Video.
Upon hearing of Ms. Jane Velez-Mitchell's continued devotion to saving our animal friends and sharing the vegan lifestyle, Supreme Master Ching Hai graciously offered the Shining World Vegan Journalist Award, "plus US$21,000 to lovingly support her work. With all love and best wishes in God's eternal blessing."
"Thank You, Supreme Master. This means so much to me. I'm truly honored and humbled You inspire me, You give me strength and hope and courage to continue on until every animal is treated with respect and dignity."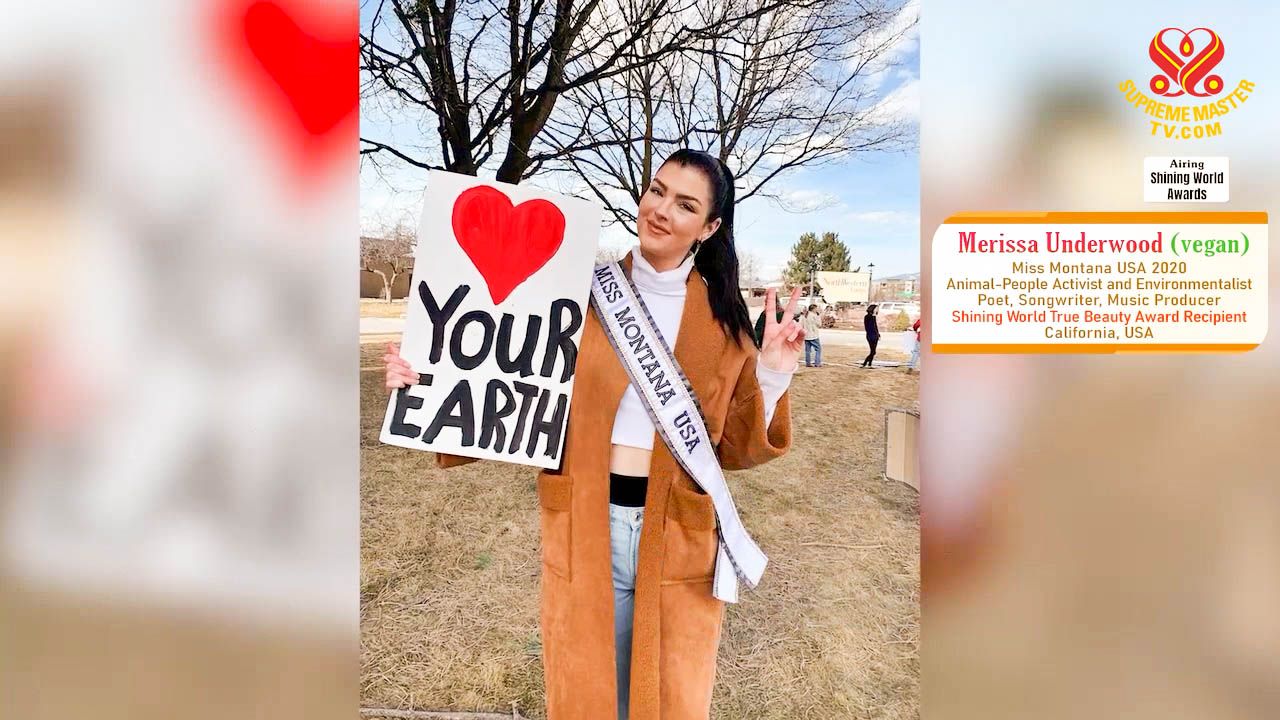 Shining World True Beauty Award Recipient: Merissa Underwood (vegan)– A Caring and Bold Beauty for Animal-People and the Environment
2022-12-07 United States of America
2022-12-07 United States of America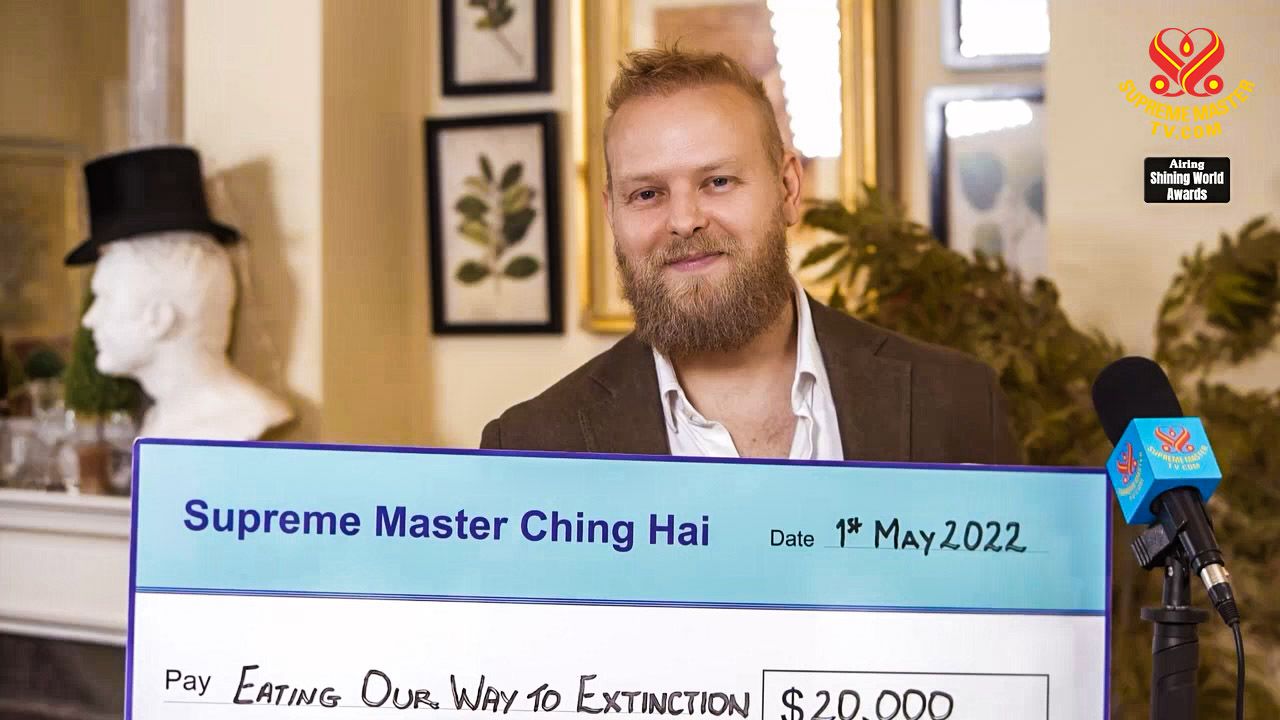 Shining World Award for Noble Film: The Team Who Produced "Eating Our Way To Extinction"
2022-11-09 United Kingdom
2022-11-09 United Kingdom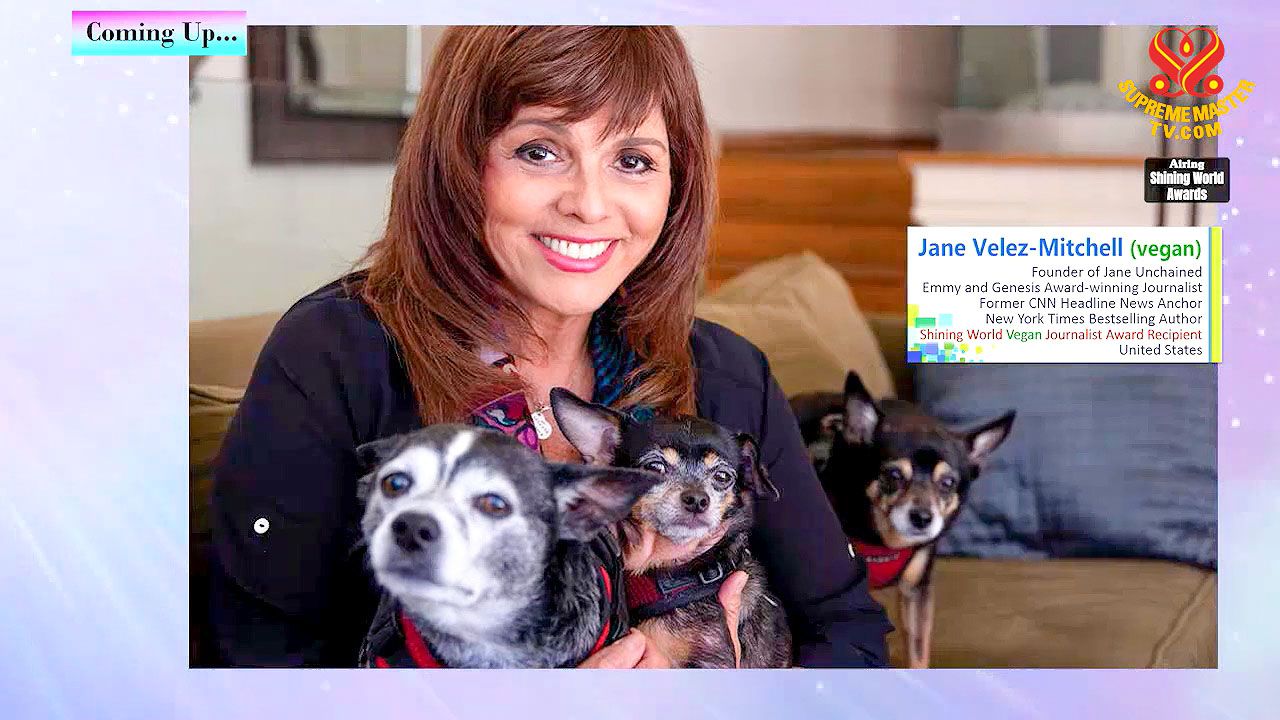 Shining World Vegan Journalist Award Recipient: Jane Velez-Mitchell (vegan) – Angel of Love in New Age Media
2021-04-21 United States of America
2021-04-21 United States of America