USA
Mr. Ronnie Frazier - Touching an Armed Robber with Love
By Arkansas News Group, USA (Originally in English) 2009.09.11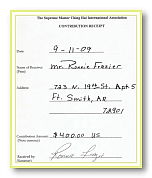 Receipt from Mr. Ronnie Frazier for Master's US$400 gift
One day in July last year when Mr. Ronnie Frazier was working at E-Z Mart, he was confronted by an armed robber demanding money. Instead of immediately giving him the cash, Mr. Frazier calmly asked the man why he needed the money. Upon learning that he needed US$40 for medicine, Mr. Frazier gave him the exact amount from his own wallet. Touched by Mr. Frazier's kindness, the man accepted the money, thanked him, and left.
In recognition of Mr. Frazier's noble heart, inner strength, loyalty and integrity to his employer, as well as his gracious and respectful example of courageous assistance to a stranger, Supreme Master Ching Hai conferred on him the Shining World Hero and Kindness Award. "Your trust in the goodness of humanity," She wrote in the Award letter, "is truly heartening and wonderfully inspiring - a shining example of how each of us can transform our world into Heaven just by touching the heart of another. May God bless you abundantly for your fearless spirit and pure-hearted sense of goodness and caring compassion."
On September 11, Golden Year 6 (2009), members of the Supreme Master Ching Hai International Association went to Ft. Smith, Arkansas to present the Award to Mr. Frazier at his home, where they were warmly received. Along with the beautiful plaque and letter, a Hero T-shirt, Master's publications and vegan sweets, Mr. Frazier also received a check of US$400 from Master. Overwhelmed by Master's generosity, Mr. Frazier expressed his hope that the world would become more giving and closer to God.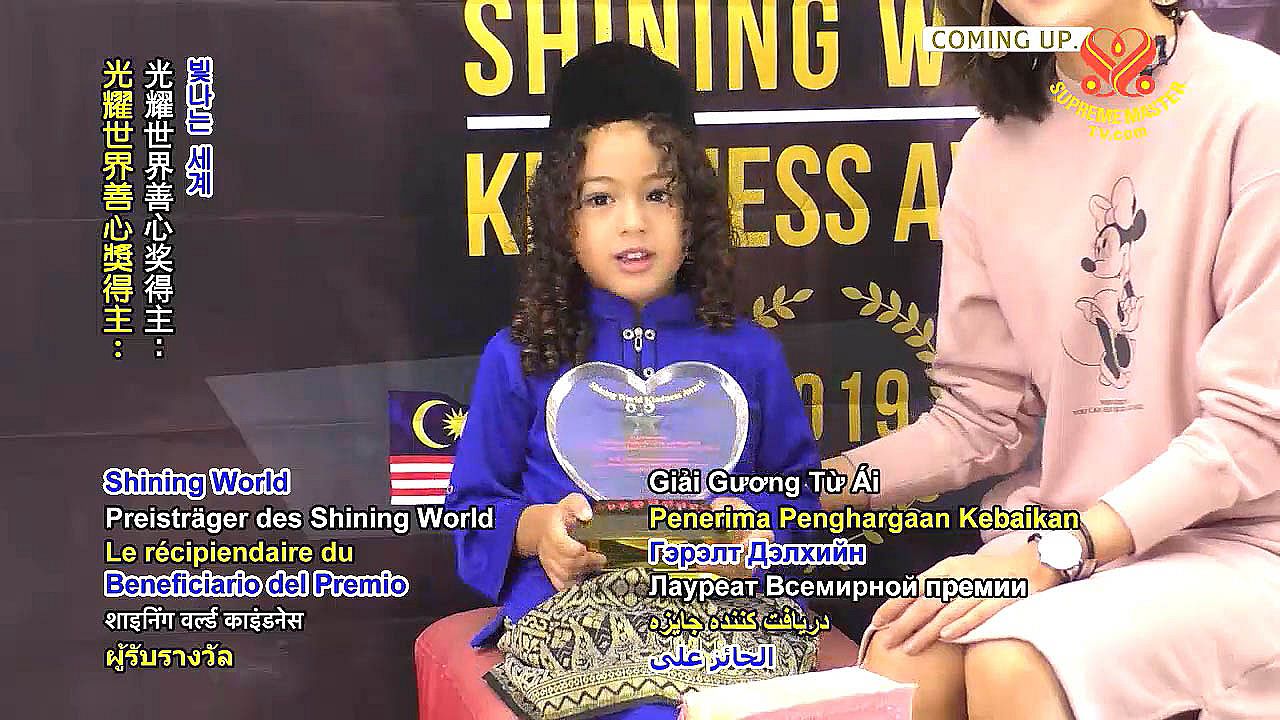 빛나는 세계 친절상 수상자: 사흘리 체이크 파이잘 - 자비로운 아이
2020-06-03 Malaysia
2020-06-03 Malaysia
Mr. Ronnie Frazier - Touching an Armed Robber with Love
2009.09.11 USA
2009.09.11 USA